The GO Mechanism is back in the swing with an air date of Saturday November 20 for GO #4. Here are the notes regarding some of the GO Action:
This installment's Science Corner will look at how three jazz giants—musicians who were very influential during the forties and fifties (and in one case, even the thirties)—were able to deal with the swingin' sixties. We will start The GO Mechanism with the three artists at hand playing compositions in the style they are known for: Sonny Stitt, Dizzy Gillespie and Johnny Hodges. Then, during the Science Corner, we will present them again playing hits of the day.
Sonny Stitt was an alto saxophonist who is often compared to Charlie Parker. He came to prominence around the same time as Parker and his playing often incorporated many of the bebop ideas that Parker was promoting at the time. Early in his career, as on the first track here, Stitt switched to tenor saxophone, probably in order to distinguish himself from the other, more famous alto saxophonist, but later returned to the smaller horn. Stitt cut a lot of fabulous records for the Prestige, Savoy, Verve and other record companies and he played with such fellow jazz legends as Bud Powell, Max Roach, Miles Davis, Gene Ammons and many others. During the sixties, organ jazz was very popular and Stitt recorded several albums in that style.
Around 1965, for some reason, Sonny Stitt was asked to record a solo over the backing track to Edwin Starr's hit "Agent Double O Soul" and it was released as a single. That's the track we've chosen to play in The Science Corner.
Dizzy Gillespie, along with Charlie Parker, was key in igniting the bebop revolution in jazz during the forties. We are sure that very few GO Mechanism listeners have never heard of him. His career spanned the late thirties through the early nineties. During the sixties, his recording career became a little erratic, recording sporadically and often concept albums. In the seventies he made a few pretty cool funk records, then returned to form for the Pablo label. In 1982, he played a solo on Stevie Wonder's "Do I Do" which was a big hit.
In 1969, Dizzy recorded Joe South's "Games People Play" for Solid State Records and it was even released as a single. The track has a kind of relaxed funk that is infectious, however Dizzy doesn't really enter the song until almost two minutes into the recording.
Johnny Hodges spent nearly his entire life touring and recording as a featured alto saxophonist with Duke Ellington's Famous Orchestra. Hodges joined the Duke in 1928 and stayed with him, except for about five years during the early fifties, until the saxophonist died in 1970. During the period away from Duke, Hodges led his own band that included John Coltrane at one point.
During the sixties, Hodges recorded several albums under his own name without any involvement from Duke Ellington. One of them was called Don't Sleep in the Subway and it is the title track—a hit for Petula Clark—that is presented here in the Science Corner.
Playing the popular hits of the present time is something jazz musicians did throughout the history of jazz, actually. In the early days of jazz, many of the songs that were performed by jazz musicians were songs from Broadway musicals. However, the concept of sixties pop hits performed by jazz legends seems so incongruous probably because sixties pop hits seem so unjazz-like. However, a melody is a melody and talent is talent. Who would think that a musician like John Coltrane would want to take a little ditty like "My Favorite Things" and turn it into a masterpiece? Yet, there it is!
The spoken word segments during this broadcast are all by Danny Weizmann, reading his piece entitled "Heatwave" as issued on the New Alliance CD Hollywoodland. The bed music is "Sick, Upright" by Zombie Rev, a musical entity that is led by our friend Tom Gardner.
Ruben Guevara has recorded "Con Safos" several times, but this is the version that The GO Mechanism producers like the best. It is from the unreleased compilation LP called L.A. Radio.
Sun Ra's "Lullaby for Realville" is from his first album on the Transition label, produced by Tom Wilson.
Rufus Thomas' version of "Wang Dang Doodle"—one of the greatest songs of all time—was not released back when it was recorded in the sixties for Stax Records and was first issued on a CD called Can't Get Away From This Dog in 1991 by Ace Records in England.
"Early Roman Gods" is a Bo Diddley-vibed song that appears on Bob Dylan's Tempest album of 2012. Peter Case's slightly psychedelisized version appears on his latest album The Midnight Broadcast. Somehow it runs seamlessly into "Rangeh Shad," a very hip instrumental by the Iranian artist Afsheen.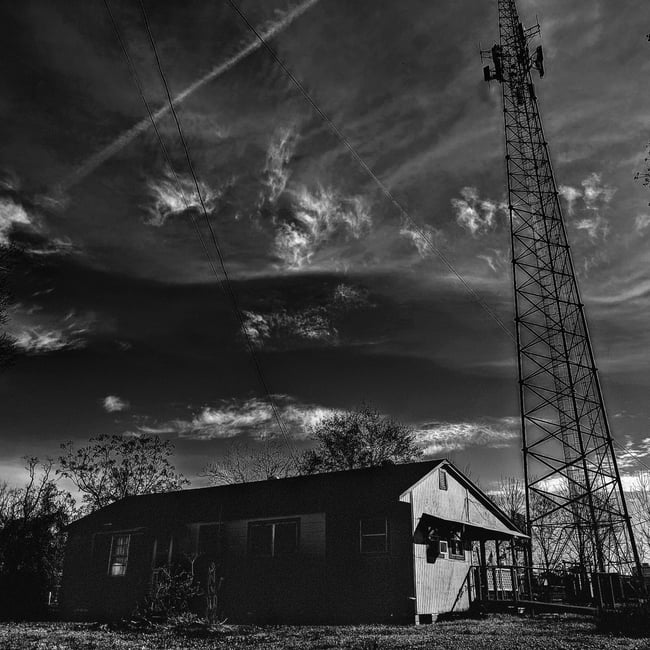 We don't believe that the Dave Brubeck recording presented here was ever on a Dave Brubeck LP. However, it is possible that it did appear, but under a different title.
The bed music for the Science Corner is "Where the Sky Ended" by the Richard Grossman Trio. His recordings are the avant guardest you will ever hear.
This installment's version of "Caravan" is by Tekeshi Terauchi, a Japanese guitarist that may soon have a Science Corner dedicated to him. He was an incredible guitarist who made some fabulous records during the sixties but is largely unknown outside of Japan.
The version of "Homework" presented here may not be the original version—that was done by Otis Rush in 1962—but one of the guys who wrote it, Al Perkins, is one of the singers.
If "Fruit Cake" by The Hornets sounds like "Comin' Home, Baby" by Mel Tormé, that is probably because they were both written by the same guy, bassist Ben Tucker.
Over the last few years, the Brooklyn-based record company Daptone has moved beyond its instant-classic soul and funk sound that it is known for. The label has also released gospel, garage rock, reggae and mambo records. Cochemea is Cochemea Gastelum, a saxophonist who has played with Sharon Jones & the Dap Kings. Cochemea is of Native American descent and he explores his roots on the records under his own name. "Tukaria" comes from his second Daptone LP, Vol. 2: Baca Sewa that was issued earlier this year. The next GO Mechanism will present a Daptone release that features music from Morocco.
In Texas, Noe Pro is a famous Tejano musician. Outside of Texas, only a handful of record collectors are aware of him. The GO Mechanism producers are unsure how to categorize his song "Sabes" that is presented here. It has elements of rock, soul, pop and norteño music. It is also damn catchy!
Show closer "Mexico 70" was written and performed by Perez Prado and His Orchestra to celebrate the 1970 World Cup tournament that was held in Mexico that year. Though he was born in Cuba, Prado lived much of his life in Mexico and it was in Mexico City where he launched his career and, when his popularity in the United State waned, he was still able to make records and play shows. The song, "Mexico 70" (pronounced May-hee-ko say-ten-tah) has one of the most fabulous grooves you will ever hear. Plus, the organ sound is way boss.
Go Track List
Earl Bostic—Lester Leaps In (King)
Sonny Stitt—Sonny Side (Prestige)
Dizzy Gillespie—The Champ (Dee Gee)
Johnny Hodges & His Orchestra—Squatty Roo (Bluebird)
Zombie Rev—Sick, Upright (Sound Asleep; Scotland)*
Los Corraleros de Majagual—Cumbia Campesina (Discos Fuentes)
Curtis Mayfield—Radio Spot (Rhino)
Earth, Wind & Fire—Drum Song (Columbia)
Ruben Guevara—Con Safos (Freeway)
The Romeos—Mon Petite Chow (Loma)
Bud Powell—Un Poco Loco (Blue Note)
Les Elgart & His Orchestra—Voo Doo Drums (Columbia)
Frank Minon—Watermelon (Bethlehem)
Sun Ra—Lullaby for Realville (Transition)
Rufus Thomas—Wang Dang Doodle (Stax)
Peter Case—Early Roman Kings (Bandaloop)
Afsheen—Rangeh Shad (Hang Rooz; Iran)
Dave Brubeck with Ragu—Do Not Fold, Staple, Spindle or Mutilate (Columbia)
James Brown—Top of the Stack (King)
Richard Grossman—Where the Sky Ended (Magnatone)
[Science Corner]
—Sonny Stitt—The Double O Soul of Sonny Stitt (WinGate)
—Dizzy Gillespie—Games People Play (Solid State)
—Johnny Hodges—Don't Sleep in the Subway (Verve)
Cumbia en Moog—Cumbia de Sal (Discos Fuentes; Colombia)
Takeshi Terauchi—Caravan (King, Japan)
Grady Martin—Twist and Turn (Decca)
The Freedom Sounds featuring Wayne Henderson—Things Go Better (Atlantic)
Al & Bunky—Homework (Constellation)
The Mogambo's—Bi-Aza-Ku-Sasa (Sunbeam)
The Tarantulas—Tarantula (Atlantic)
The Golden Pot—Take One (Disc AZ; France)
The Hornets—Fruit Cake (Columbia)
Cochemea—Tukaria (Daptone)
Slim Gaillard and Bam Brown—Groove Juice Special (Hit That Jive Jack) (ARCO)
Noe Pro—Sabes (Falcon)
Frank Zappa—Peaches En Regalia (Bizarre)
Tito Puente & His Orchestra—Cha Kee Ta (RCA Victor)
Curtis Mayfield—Freddie's Dead (Boogaloo Edit) (Curtom)
Perez Prado—Mexico 70 (Orfeon; Mexico)
Spoken word:
Danny Weizmann—Heatwave (New Alliance)
*Sick, Upright by Zombie Rev is the bed music for each portion of Heatwave.

Luxuria Music is an independent on-line radio station that can always use a little help. So help them: buy something from its store.
This GO Mechanism is now available right here…